One of the biggest blessings we've been given throughout this journey
has been the relationships with other adoptive families.
We've been blessed in big ways.
By prayer, words of encouragement, thoughtful emails & blog/fb messages they have entered into the small corners of our world and cared for us in incredible ways.
They're brothers & sisters in Christ, strangers in flesh, and yet our lives have been intertwined in such intimate ways.
It's the body of Christ and it's a beautiful thing.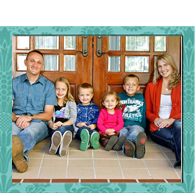 They have accepted the referral of their sweet Caleb and received word this week of their court date--which is less than 3 weeks away. They need to purchase their plane tickets by 4 TODAY.
They still need $1,500 to do so.
Will you consider helping them?!
For a $10 donation you will placed in a drawing to win a iPad!
Help us help them bring their little boy home.